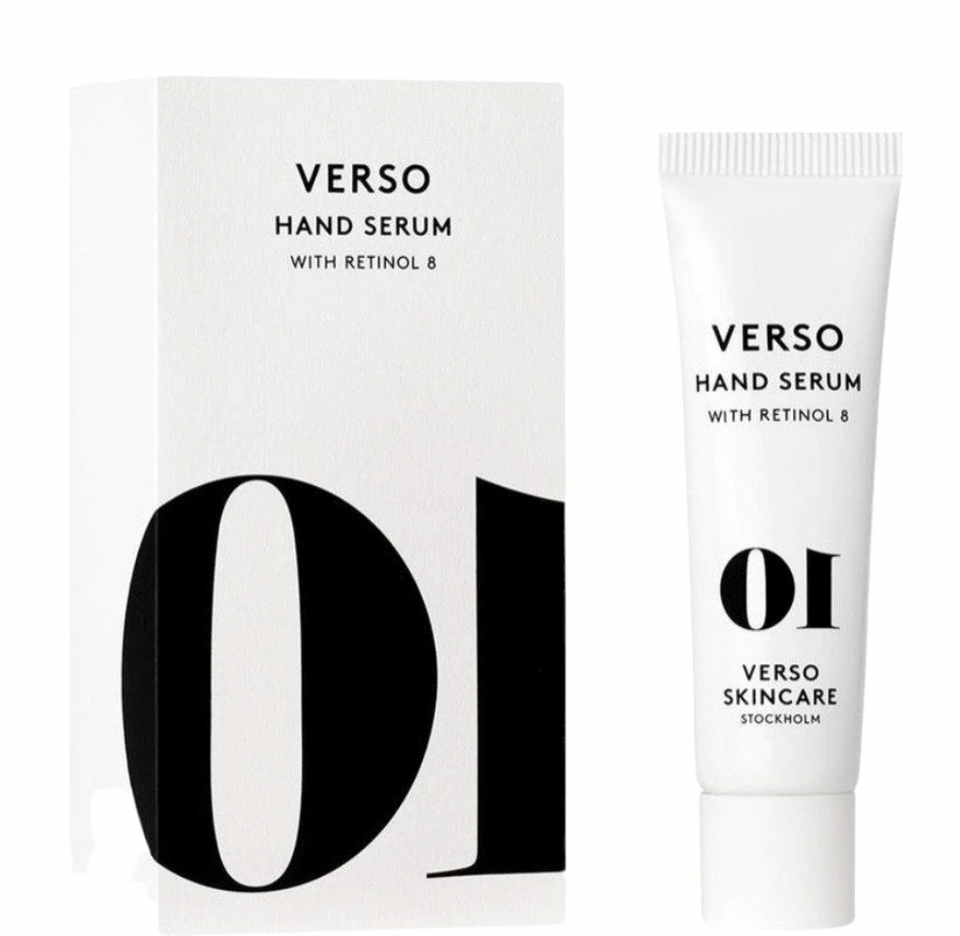 Verso Hand Serum
7350067640279
by Verso
This hand serum with Retinol 8 provides anti-aging benefits. Includes Niacinamide and turmeric extracts which improve skin elasticity and may decrease discoloration. UV-filter protects the skin from sun damage.
How To Apply Hand Cream: Use morning and/or night.
30 ml

Verso Hand Serum contains Niacinamide and Turmeric. Together with Retinol 8 this unique combination effectively decreases hyperpigmentation on the back of the hands and improves skin elasticity. UV filters and Turmeric Extract help protect the skin from sunrays to prevent premature aging. In addition, the Turmeric has anti-oxidizing effects.