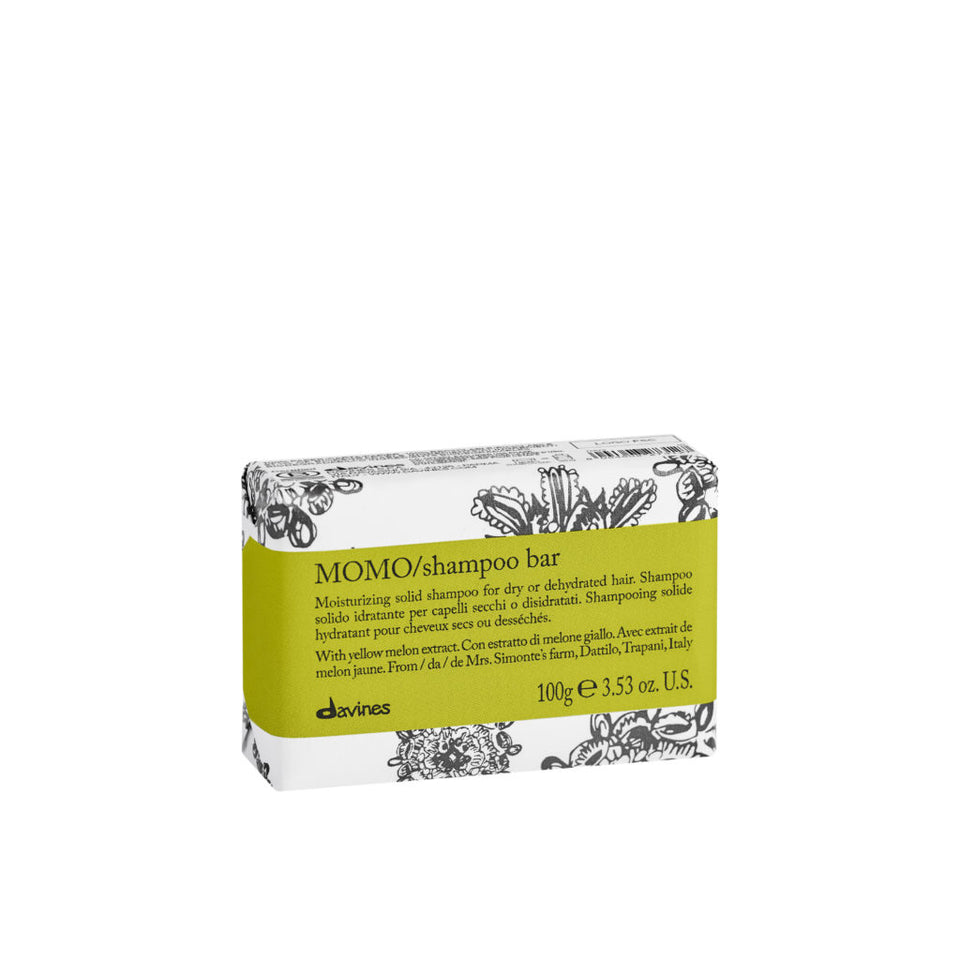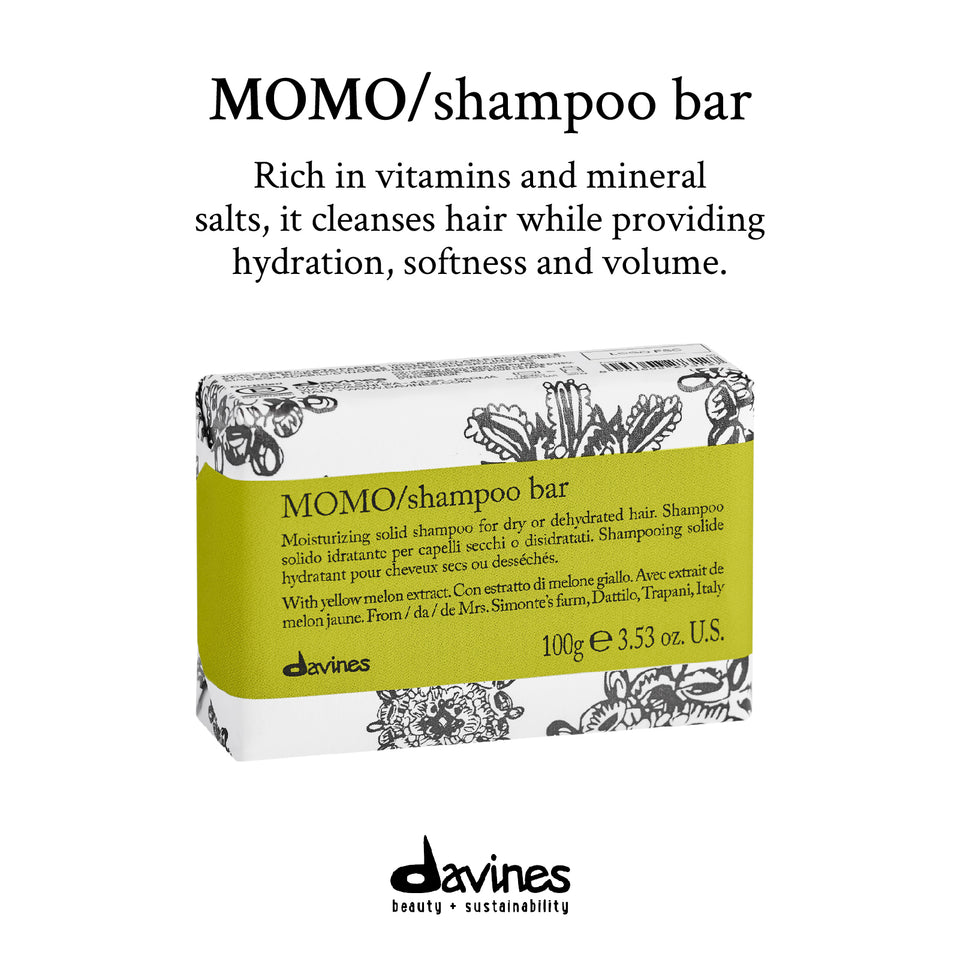 Momo Shampoo Bar
8004608273127
by Davines
What
Rich in vitamins and mineral salts, it cleanses hair while providing hydration, softness and volume.
Formulated with Paceco Cartucciaru Yellow Melon extract, Slow Food Presidium.
How to Use
Wet the solid shampoo with water and work it with your hands to create a soft, creamy foam. Apply the foam to wet hair and massage until the product is evenly distributed. Rinse thoroughly and repeat if necessary.
Follow with suitable conditioner or leave in conditioner if needed. The feeling on wet hair may be different from what you're used to with traditional shampoos. Do not worry. Once dry, your hair will be cleansed, soft and luminous.