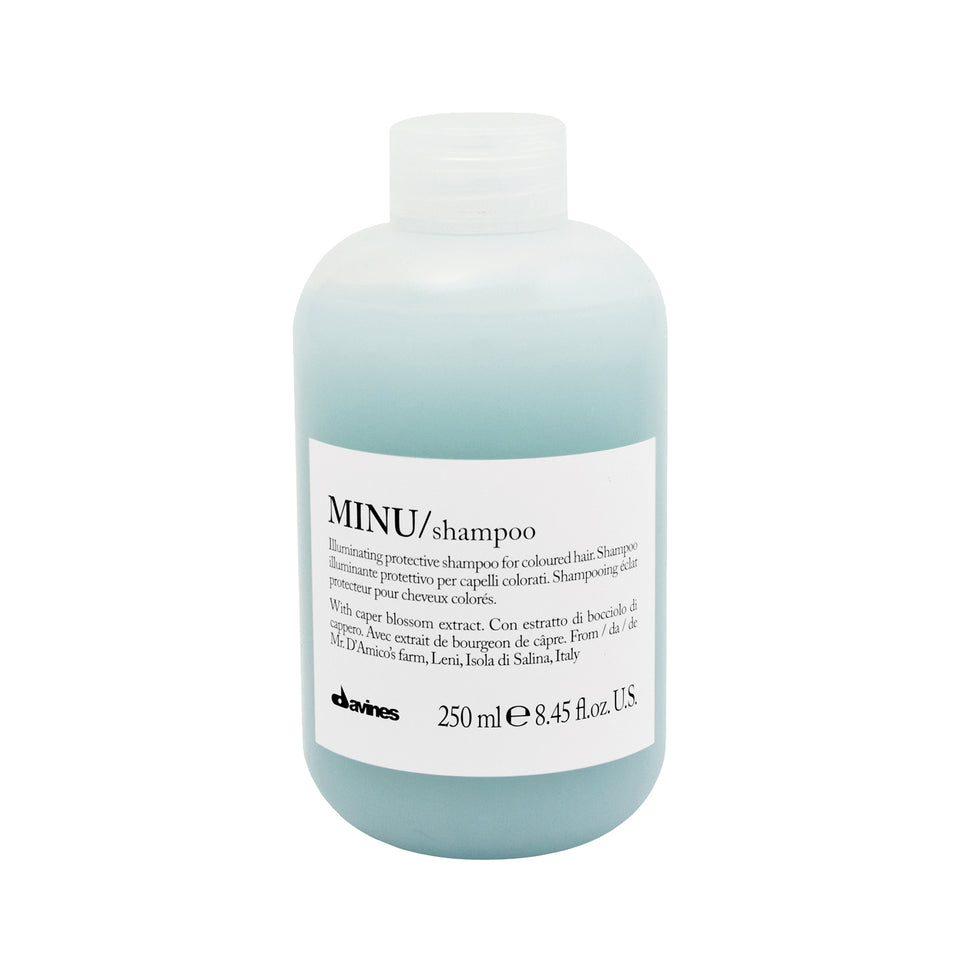 Minu Shampoo
8004608242550
by Davines
With Salina Caper Blossom extract, Slow Food Presidium.
Rich in quercetin, a powerful amino acid with a protective effect on the hair structure along with hair colour-protecting polyphenols.
A perennial bush of tropical origin, the caper has been growing around the Mediterranean basin from time immemorial: references to its use as a food and medicine are found in the Bible, in the works of Hippocrates, Aristotle and Pliny the Old.
Illuminating and protective sham-poo for cosmetic colour that gives long-lasting shine.
How to Use
Apply to wet hair, massage gently, rinse and repeat application. Continue with application of MINU/conditioner or MINU/hair mask, according to the needs.
Ingredients
Water, disodium laureth sulfosuccinate, glycerin, sodium lauroyl methylisethionate, sodium cocoylisethionate, cocamidopropylbetaine, sodium lauroyl sarcosinate, sodium lauryl