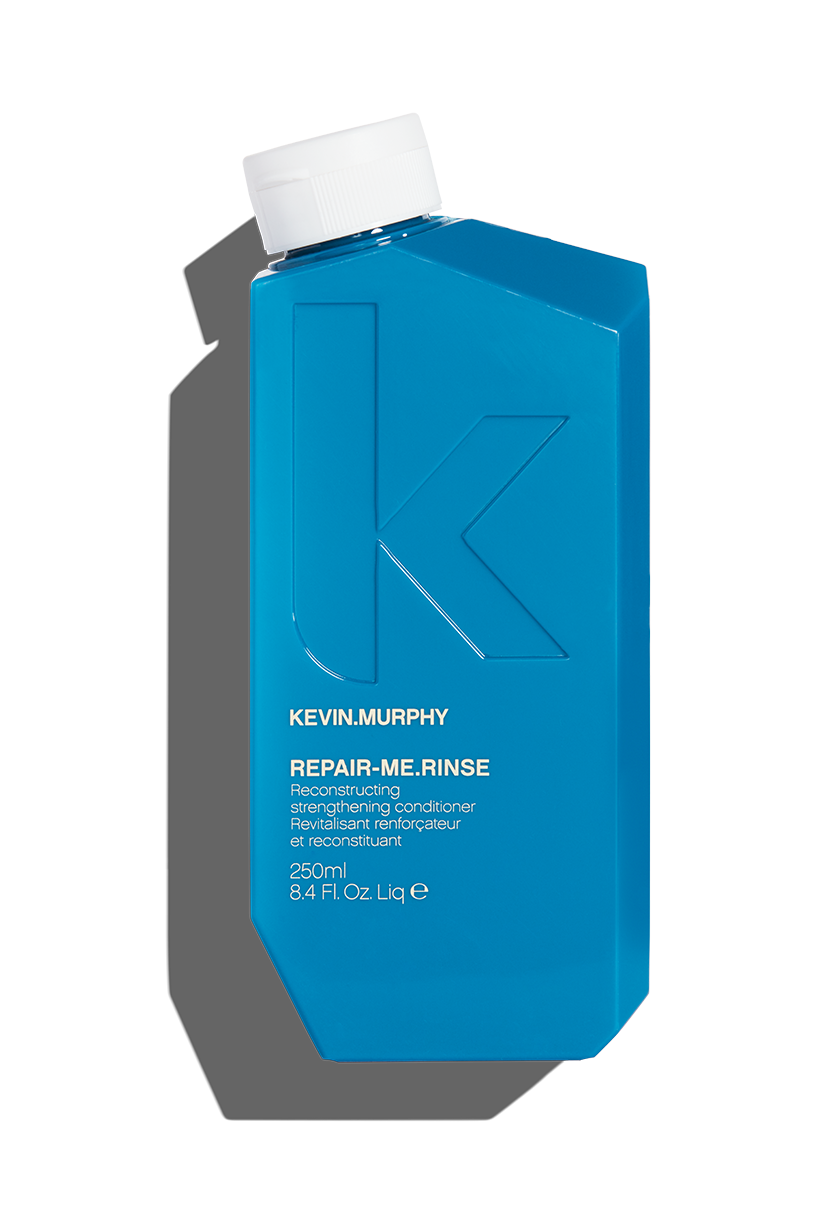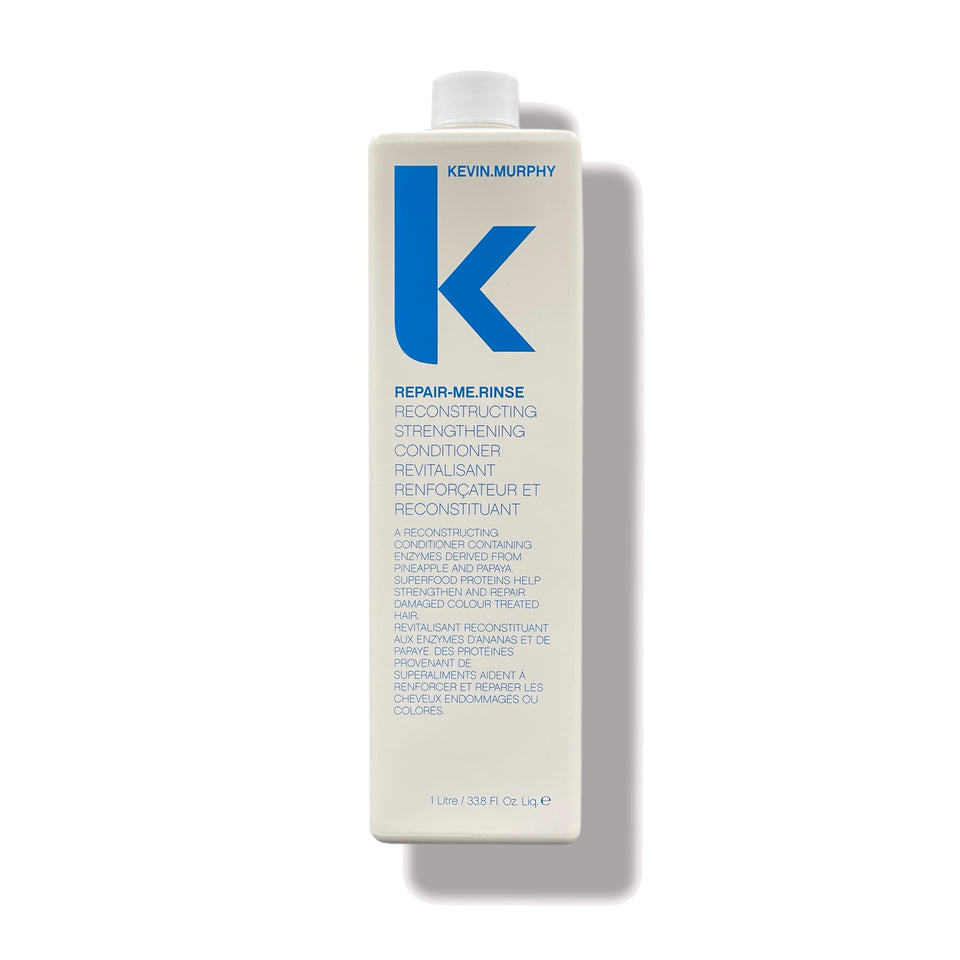 Repair Me Rinse
9339341020127
by Kevin Murphy
A power-packed blend of proteins and enzymes

Helps nourish, restore and replenish the hair

Helps hair look and feel smoother and stronger

Enhances manageability and shine

Ideal for all hair types in need of targeted repair

Sulphate, paraben and cruelty-free
Part of our REPAIR regimen, REPAIR-ME.WASH and RINSE are a must-have duo for intense repair – you can either use them as a hardworking, stand-alone double act to repair and restore frazzled locks or as part of our 3-part system with RE.STORE. What excites us about REPAIR-ME is the technology, which encapsulates a protein inside an enzyme, which then keeps the protein in a lipid or 'softened state'. This helps keep the protein soft and wobbly, which allows it to fit within the damage site exactly – a little bit like a key fits inside a lock – the end result from these 'soft' proteins is… soft, soothed, repaired hair.
Bromelain is an enzyme from the Pineapple that has the ability to penetrate the hair and provide targeted nutrition with weighing the hair down.
Another powerful enzyme, Papain is from the Papaya and is known to help unlock and boost the potency of other ingredients that work to bind moisture and improve hair's overall elasticity.
A superfood rich in Amino Acids, Green Pea Protein delivers intense hydration to help nourish and replenish the hair.
Shea Butter delivers moisture to dry or damaged hair from root to tip, and helps repair and protect against environmental stressors, dryness and brittleness. Quickly absorbing, this naturally good-for-you butter, helps rehydrate the hair and scalp without clogging the cuticles.
Packed with essential vitamins and minerals, Aloe Vera Leaf Extract is a natural conditioning agent that helps to restore sheen, lustre and shine.
Acai Berry Extract, known for its anti-ageing benefits, is an antioxidant-rich "super-fruit" with essential vitamins to help promote healthy hair growth while adding shine.