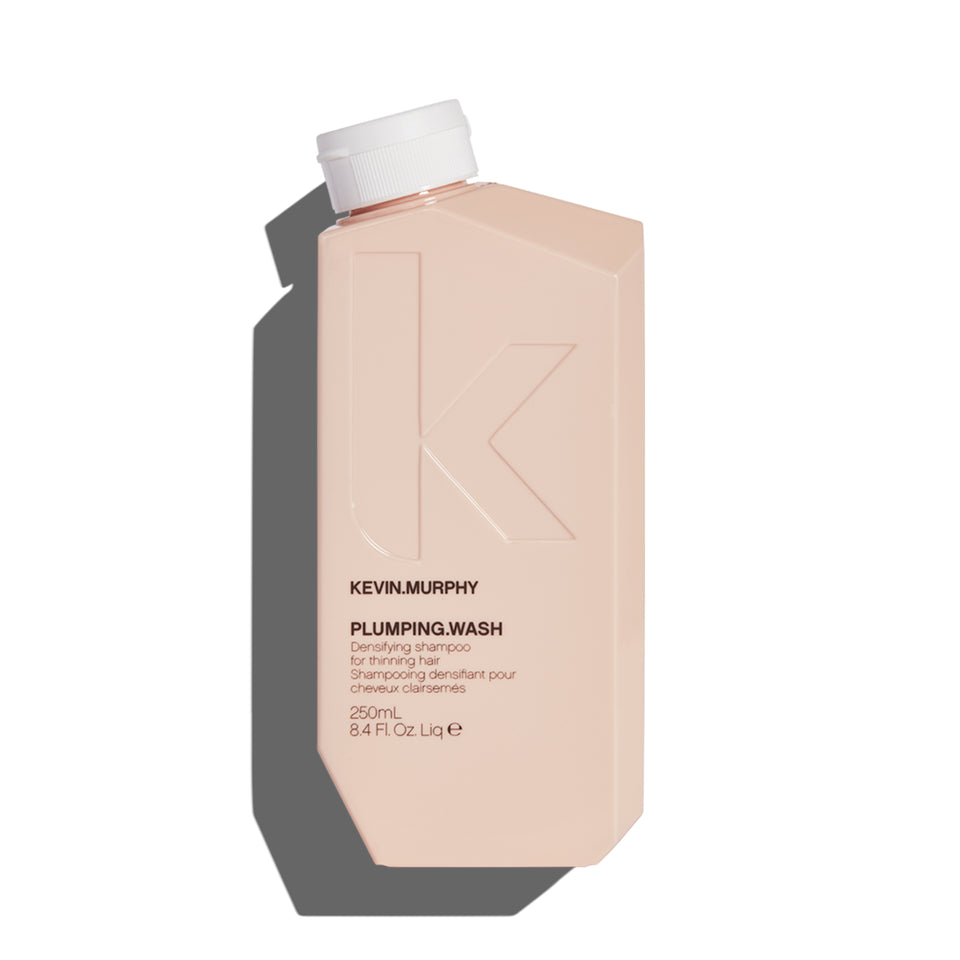 Plumping Wash
9339341019565
by Kevin Murphy
Thickens without weighing down the hair

Stimulates circulation in the scalp while nourishing the hair follicles

Helps to maintain the integrity of your hair's health

Creates volume, while delivering softness and shine

Ideal for all hair types, especially fine and ageing hair

Sulphate, paraben and cruelty-free

Extracts of Ginger Root and Nettle help to strengthen and densify fine hair, leaving the scalp feeling revitalised and refreshed.

Known for its strengthening properties, and rich with antioxidants, Lovely Hemsleya Root helps fortify the roots and fight follicle ageing.

Aloe Vera Leaf Extract – Packed with essential vitamins and minerals, this natural conditioning agent helps to restore sheen, lustre and shine.

Rice Protein & Rice Amino Acids are rich in vital nutrients essential for hair repair. Rice Amino Acid helps condition, strengthen and expand the diameter of the hair shaft. Also helps the hair appear thicker, and adds an overall more luxurious, silky sheen.

Packed with an abundance of antioxidant and vitamin goodness, Bamboo Extract is also a rich source of mineral nourishment, and a key ingredient to help protect the integrity of hair health.

Richly conditioning and moisturising, Silk Amino Acids help to improve hydration and draw in moisture for hair that appears more flexible, manageable and softer.

Acai Berry Extract, known for its anti-ageing benefits, is an antioxidant packed "super-fruit" with essential vitamins to add luminous  shine.