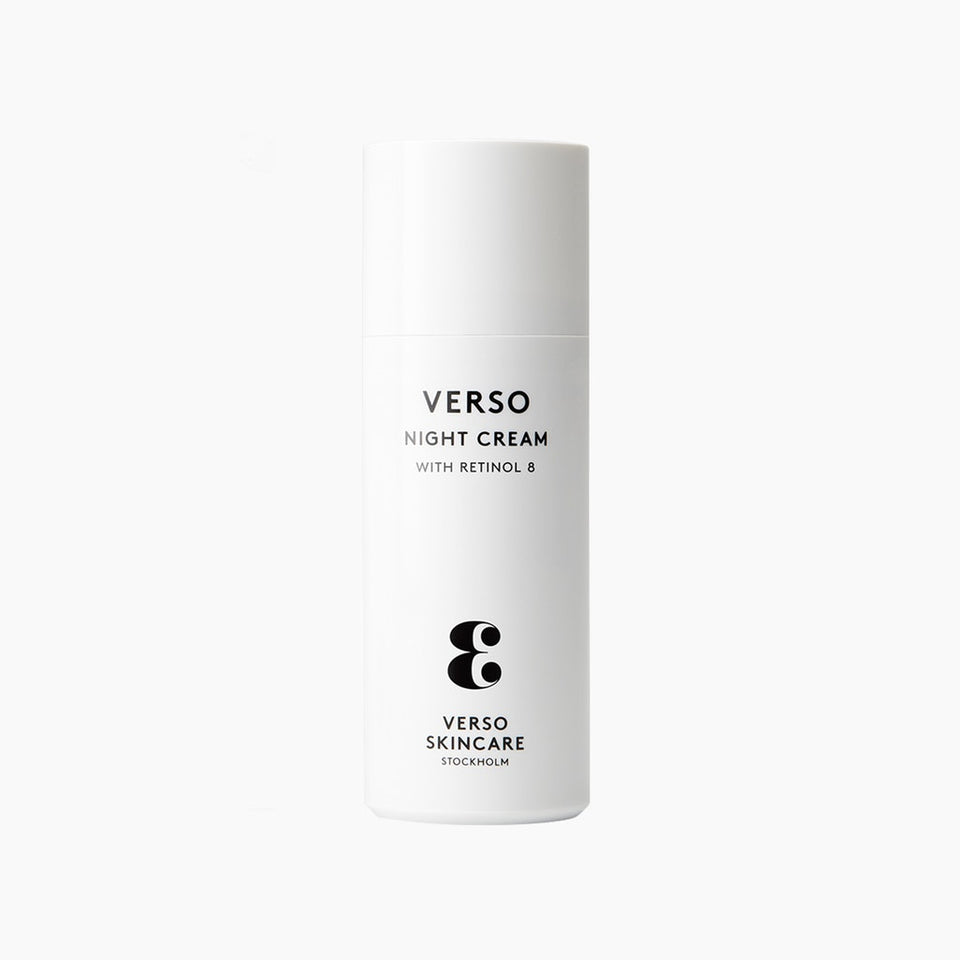 Verso Night Cream with Retinol 8
7350067640026
A CALMING AND REPAIRING NIGHT CREAM WITH RETINOL 8  
Verso Night Cream visibly improves the appearance of calm and rejuvenated skin. Formulated to leave your skin visibly softer while reducing the look of premature aging. The perfect way to introduce your skin to Retinol 8.
HOW IT WORKS
Retinol 8 is a stabilized Vitamin A complex, eight times more effective than standard Retinol, yet half as irritative. It firms and tightens your look, inspiring a rejuvenated complex. This soft and nourishing retinol night cream makes your skin less reactive to the external stressors associated with a modern lifestyle. In addition to Retinol 8, Verso Night Cream contains antioxidants from oats that protect your skin from future damage. Combined with Turmeric, the oat extracts have significant calming effects. 
HOW TO USE
Use in the evening before bedtime. Gently massage the product on cleansed skin, apply to both the face and neck. Can be used alone or together with other skincare products.