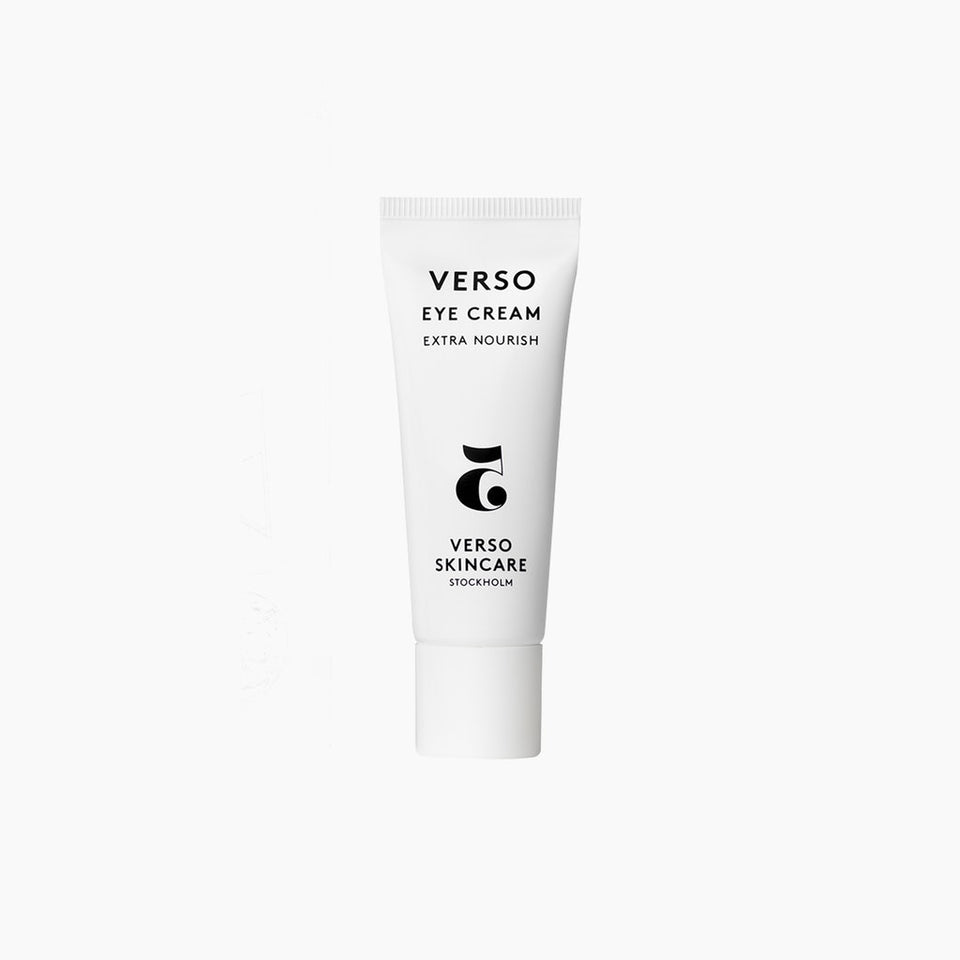 Verso Eye Cream
7359967640897
by Verso
A NOURISHING AND MOISTURIZING EYE CREAM
Eye Cream is formulated specifically for the delicate area around the eyes. The eye area often requires special care to enhance the benefits of a product. This cream leaves the skin looking soft, smooth, and hydrated. Eye Cream is the perfect remedy for skin that tends to be dry or if you are looking to start using a functional cream for the area around your eyes.
HOW IT WORKS
The combination of Hyaluronic Acid, Hydrolyzed Yeast Extract, and Fermented Oats provides outstanding hydration and balances the skin. The oat lipids and oils used come from Nordic countries and leave the skin more resistant to the visible effects caused by environmental stressors. The oat has a high concentration of antioxidants to help maintain healthy-looking skin. Hyaluronic Acid is a highly functional ingredient that can retain water up to a thousand times its weight. Together with Hydrolyzed Yeast Extract, the two can help optimize the skin's natural level of moisture.
HOW TO USE
Apply a tiny amount on top of your ring fingers. Gently dab the product on the orbital bone around your eyes. Can also be applied to dry patches on your face. Use morning and/or evening on cleansed skin.