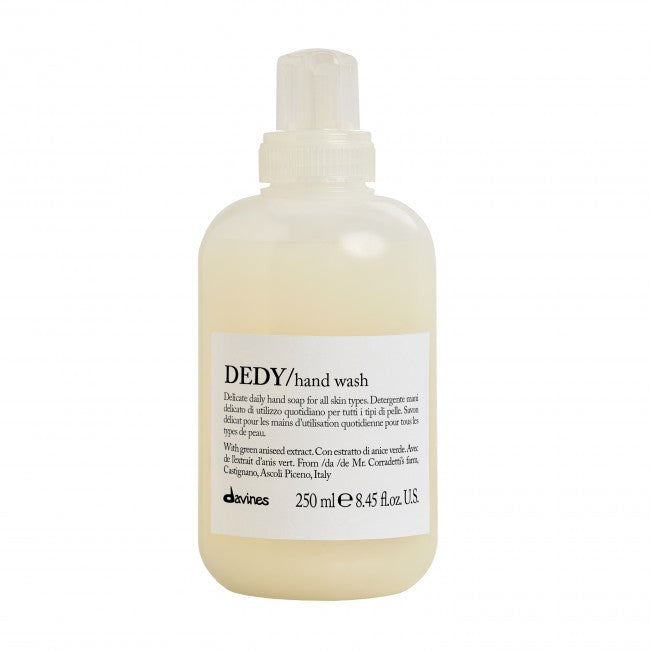 Dedy Hand Wash
8004608268260
by Davines
Our first ever skincare product that's part of the Essential Haircare family, DEDY/hand wash is sure to be a favorite for anyone who is already a fan of what the line represents.
Its gentle foam texture, along with moisturizing ingredients such as beet sugar extract, delicately cleanse skin, and the fragrance has revitalizing notes of mandarin, balsamic and cedar wood. 
Size:
 250 ml
Features & Benefits:
Its formula uses green aniseed from Mr.Corradetti's Slow Food Presidium farm in Ascoli Piceno, Italy, thereby helping to protect our planet's ecosystem by promoting biodiversity.
Using as little plastic as possible, its packaging is carbon neutral thanks to Davines' support of reforestation projects.
The packaging uses green PE (biobased polyethylene), coming from vegetables and renewable sources.
The mastercarton volume is optimized to reduce environmental impact.