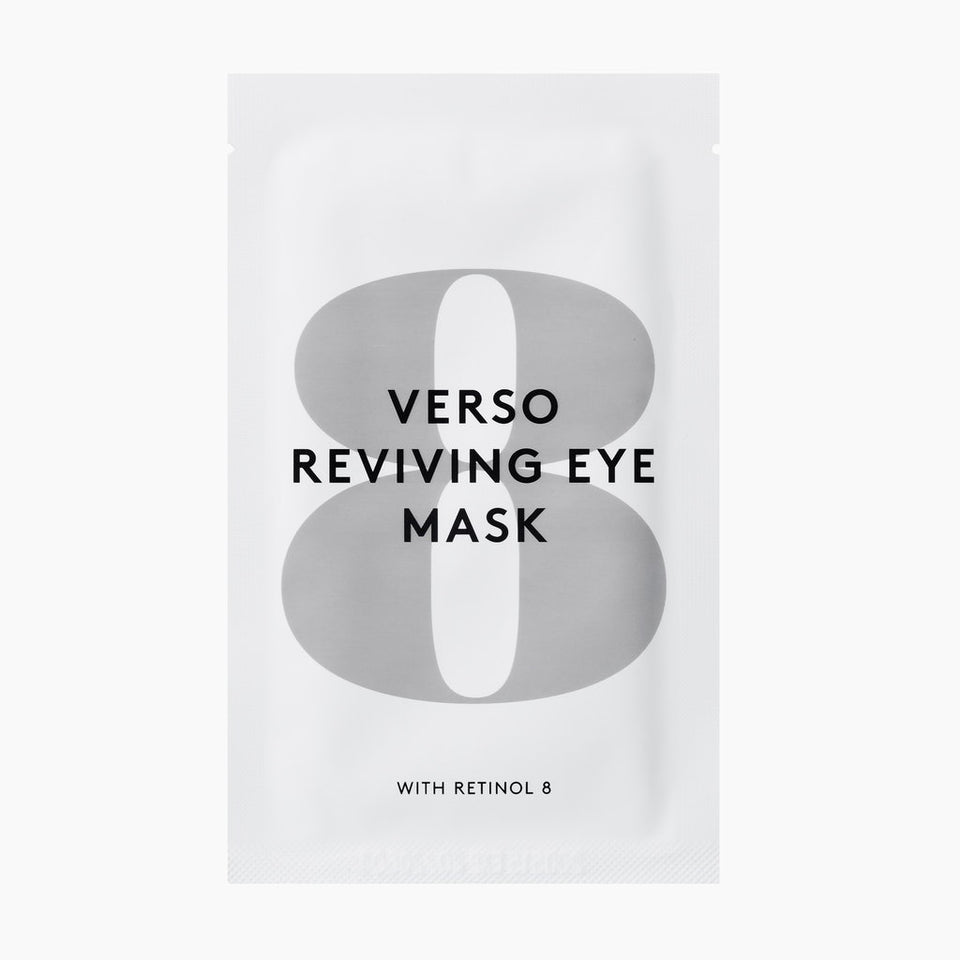 Verso Reviving Eye Mask
7350067640187
by Verso
EXTRA BOOST FOR THE SKIN AROUND YOUR EYES WITH RETINOL 8
Verso Reviving Eye Mask is a moisturizing hydrogel mask that provides energy to the delicate skin around the eyes. A hydrating mask to minimize the appearance of fine lines and dehydrated skin. Leaving the delicate area around the eyes looking softer, smoother, and visibly firmer. Verso Reviving Eye Mask is a hydrogel sheet mask.
HOW IT WORKS
Retinol 8 is a stabilized Vitamin A complex that is eight times more effective than standard Retinol, yet half as irritative. It firms and tightens your look, inspiring a rejuvenated complex. The great dermal affinity of the hydrogel technology allows the skin to quickly absorb the Retinol 8 and the other key ingredients, enhancing all their benefits. This eye mask provides instant and long-term moisturization thanks to the water-binding properties of Hyaluronic Acid, the antioxidant benefits of Grapefruit Extract, and the hydrating effects of Canola Oil.
HOW TO USE
Apply directly on cleansed skin. Open the package and remove the thin protective film. Evenly apply the gel sheets on the skin beneath the eyes. Peel off the thicker protective film and leave the mask on for approximately 20 minutes. Gently remove the mask and use your fingertips to tap any remaining product into your skin.