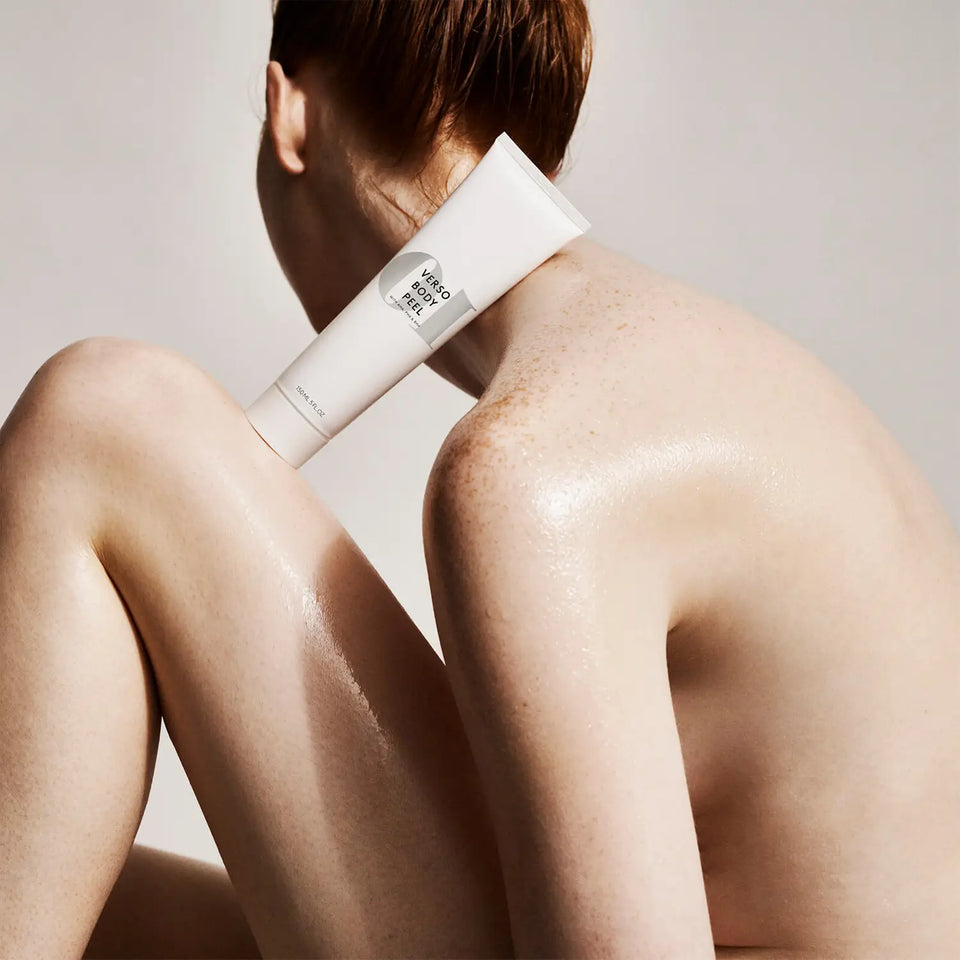 Verso Enzymatic Body Peel
V2012104
by Verso
Thanks to Glycolic acid (AHA), the product visibly improves the skin's firmness and the appearance of texture and tone. Gluconolactone (PHA) has moisturizing properties and helps the skin lock in moisture; PHA also assists the skin by boosting its own exfoliating process. Salix Alba Bark Extract, a natural salicylic acid (BHA), temporarily calms redness and protects the skin from the visible effects of environmental stressors.
The beads used in this peel are made from cellulose and silica to ensure a mild and natural exfoliation without damaging the skin.
HOW TO USE
Apply all over the body or on the parts in need of exfoliation. Use on cleansed skin. Massage onto the skin and leave it on for 2-3 minutes, then rinse off. Can be used 1-2 times a week or added when needed.
Made in Sweden.