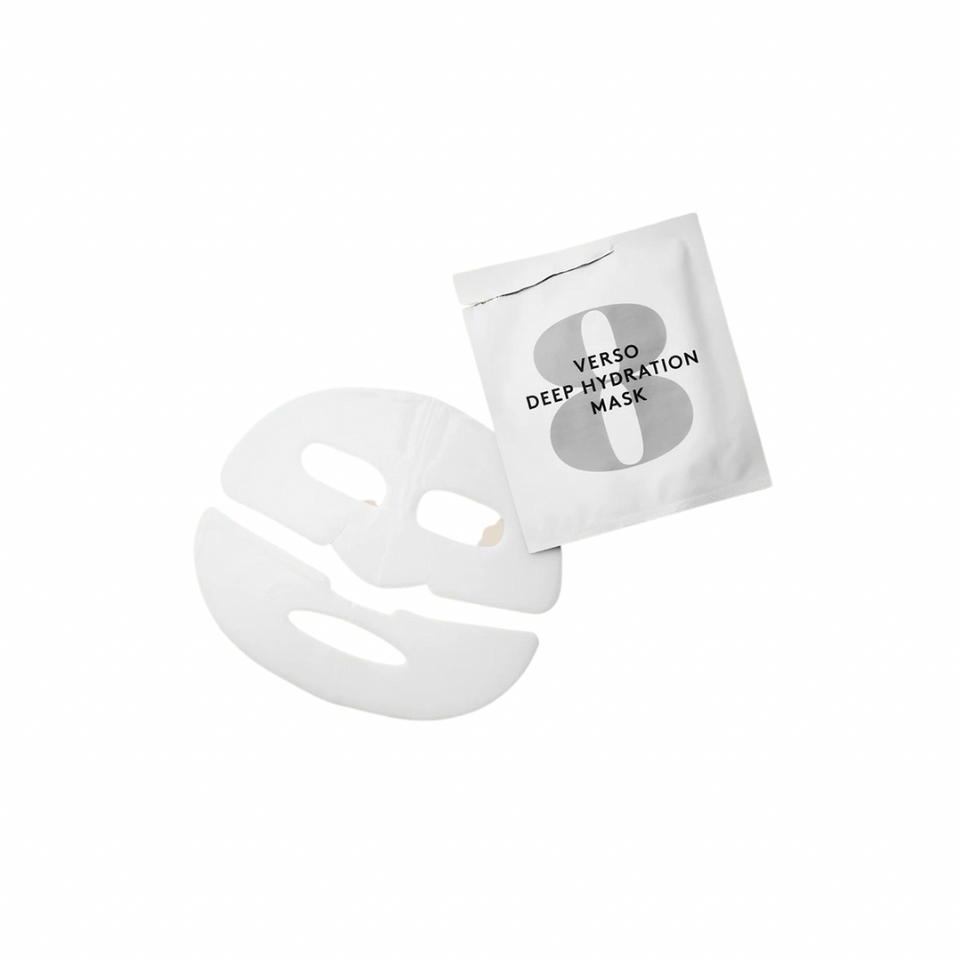 Verso Deep Hydration Mask
7350067640200
by Verso
DEEP AND LONG-LASTING FACIAL HYDRATION
Delivers moisture to make your skin look hydrated for days. This mask has well-known ingredients proven to leave the skin appearing softer, smoother, and more resistant to the visible effects of environmental stressors. With sheets made of a hydrogel technology, the ingredients included in the mask are easily absorbed by the skin.
HOW IT WORKS

Deep Hydration Mask is filled with AMF (Artificial Moisturizing Factor) to optimize the skin's hydration levels. In addition to AMF, it also contains Sodium Hyaluronic acid, Grapefruit Extract, and Ceramide-3 to support the AMF delivery of hydration and balance the skin.
HOW TO USE
Open the package and remove the thin protective film. Apply directly on cleansed skin. Evenly put the gel sheets on your face without covering your mouth or eyes. Peel off the thick protective film and leave the mask on for approximately 20 minutes. Gently remove when finished. Use your fingertips to massage any of the remaining serum into your skin. Perfect to use once or twice a week.
Follow with your daily moisturizer to ensure that all the moisture gets locked into your skin.